University of Sydney to Host Workshops on Anxiety & Depression in Newcastle NSW
MANAGING DEPRESSION AND ANXIETY IN PRIMARY CARE -WORKSHOPS 1st and 2nd APRIL 2017, NOVOTEL NEWCASTLE BEACH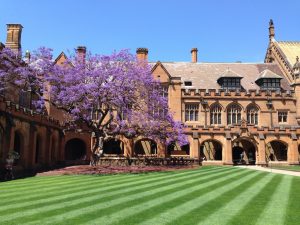 With Associate Professor Anthony Harris and Dr. Juliette Drobny, The University of Sydney will host two full-day workshops on anxiety and depression management at Novotel Newcastle Beach on 1 & 2 April 2017.
The workshops are specifically designed for health professionals in primary care to improve skills in psychological and pharmacological treatments for patients with anxiety disorders and depression.
Anxiety disorders and depression are the most prevalent of all mental disorders.
The disability associated with anxiety disorders and depression is comparable to chronic physical illnesses and their presence worsens the prognosis for other mental and physical conditions.
Effective psychological and pharmacological treatments are available, yet recent research indicates anxiety disorders and depression remain under-recognised in primary care and the majority of sufferers do not receive adequate treatment.
Come to either or both workshops, learn and socialise!
With the interactive, hands-on and intensive training, you will take home with the latest evidence-based psychological and pharmacological strategies that you can apply to your clinical practice straight away.
DATE & TIME – 1 & 2 April 2017 9am – 5pm
VENUE – Novotel Newcastle Beach, 5 King Street, Newcastle, NSW 2300
COST – $462 per day, including GST, full-day catering, course manual and certificate.
Find more information at cce.sydney.edu.au/course/adgp for the Anxiety Day
and at cce.sydney.edu.au/course/mdgp for the Depression Day.